The international panorama of associationism represented by vertical work does not stop and Anetva wants to play and have a fundamental role in this process
Almost 20 years have passed since Anetva became aware of the existence of the International Federation Rope Access Association, (Ifraa) and of the steps taken to find out more about this international association project, in which they participated, as a web page confirms this, associations such as English, American, Norwegian, Australian and German, among others. These were in vain, with the exception of some indirect contacts which were had with the German and English association, and in which no relevant information was provided on the organization and functioning of this federation, and if on the fact that two meetings had taken place, but without further information, detail of what was discussed and agreed.
Since then, Anetva has never stopped trying to maintain direct or indirect contacts with these associations, particularly European ones, and even more so when, after the approval of Directive 45/2001/EC (today 104/2009/ CE), the Guide to good practice for work at height, which was produced by a French entity, and in which Anetva played an important role, given that it was present and participated in the commission created by the Consultative Committee of the European Union for the safety and health of the preparation of the said Guide.
It was from 2010 that contacts multiplied with certain European associations, in particular initially with the French Association, SNETAC, today under another name, in order to find out more about the meeting of international associations which was to be held at Petzl headquarters. , France.
International Meeting in 2011, the turning point
It is at the headquarters of Petzl (Crolles France, June 2011) that Anetva and the rest of the associations that make up the European Committee for Rope Work (Ecra), Soft (Norway), Fisat (Germany) and SFETH/DPMC (France ) ), they decided to take a step forward and found it.
These associations came to this meeting with the wish that it would be a meeting point to start a collaboration between them and with the others who attend it, and more particularly with the English association, which in a certain way was the one who was supposed to organize the meeting. .
But what happened was far from this illusion because what was deduced from this meeting is that the English association intended to accept and assume what it had in place in terms of vertical work, or English rope access. Following and/or accepting this English imposition would have meant renouncing what each of these associations had created and what they represented in each of their countries, underlines Anetva.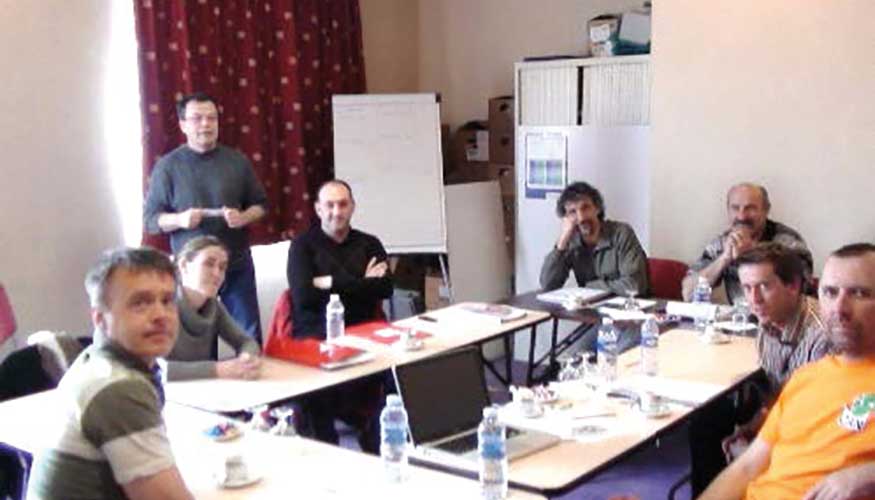 Meeting at the headquarters of Petzl (France), in June 2011.
It was decided, by each of them, not to accept, and as soon as this meeting ended at the Petzl headquarters, in another nearby location, another began between the associations that are now part of Ecra, having a clear idea: the absolute conviction that it was necessary to unite and collaborate to defend and represent the interests of vertical works, without any imposition, with regard to the representation that each association had in its country, and therefore in the European level, since it is not in vain that Ecra today represents more than 400 companies spread throughout Europe and internationally, with a very large number of working technicians, more than 20,000.
After two years of meetings, Ecra was officially created in 2012 by the signing of its founding charter, based on the commitment to respect, each signatory association, a series of principles and obligations.
After the foundation, the work was not easy, because each member, as far as he was concerned, had to implement what had been agreed, that is, he had to adapt and adopt what was required, which involved substantial changes. In the case of Anetva, it was a question of definitively implementing external evaluation in training procedures, for example, but not others, which it already had and which it respected, such as the accreditation of training centers, respecting a series of requirements. Guide to good practices, structured training procedures at three levels, complies with national and European technical regulations applicable to equipment, materials, etc., among others.
The European Committee for Vertical Works, a benchmark
The foundation of this European committee was, or has been, an important milestone, since from it were born other important events at the level of associationism in Europe, and why not say so also at the international level.
The creation of Ecra and the work that has been done since its foundation, such as the participation and creation of the European Professional Rope Access Certificate (Epcra), or the participation in European and international technical committees, forums and events, marked a before and after for the vertical works, even for the very associations that compose it.
For Anetva, it has gone from a certain international anonymity to positioning itself and relating to important associations, with a lot of international representation and recognition, even being able to conclude international collaboration agreements as with the extinct Chilean association ( Etraval) or with the Portuguese Association (Anetta).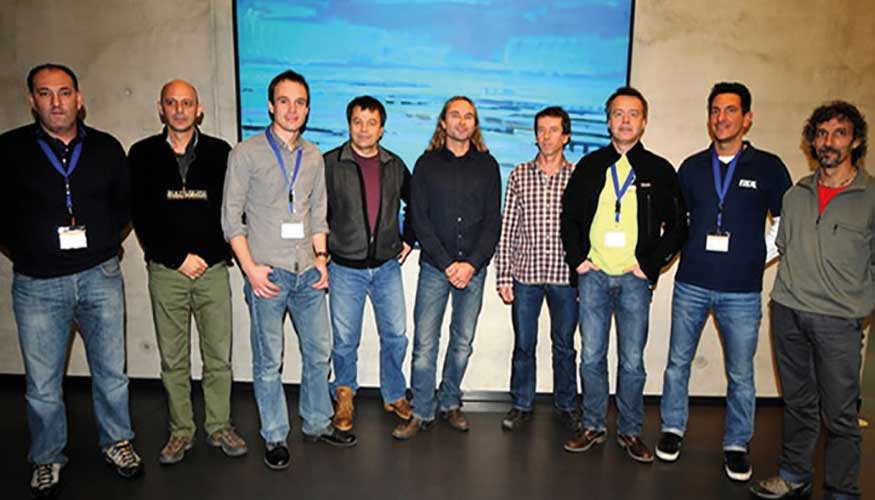 Ecra Foundation.
The news of the creation of Ecra meant that in different European countries the associationist will was growing and/or that these existing associations had a reference in which they could integrate and acquire notoriety. There are several examples Portugal, Poland, Switzerland, Austria, etc. It also meant that historical associations would be interested in this project and would appreciate their joining it, as is the case of the aforementioned British association, which at different times contacted and met with Ecra members without making any gone for now. this, but without it being possible to exclude that it is one day.
From all the work carried out within this European committee, of which Anetva is fully satisfied and proud, new challenges arise at the level of international associationism, such as mutual recognition and contacts with associations such as those of the United States, Singapore, Australia, with whom meetings have taken place at various international events.
It is for this reason that the steps taken to create an International Committee for Rope Access, as is the case of the International Committee for Rope Access (Icra), will surely mean an important change in the international panorama. of associationism, which represents to this day the activity, the vertical works, and will concretize the unfortunate project that was Ifraa, at the beginning evoked, a reality.
Icra, the future of international associationism?
Answering this question isn't easy, but I know it's safe to say that with the latest steps taken, it can be. The recent meeting held in Lima (Per) in July 2022, by the associations working on the creation of this international committee is an obvious fact whose objective is to bring it to life. Whether this is finally so is difficult to say.
The truth is that Anetva was able to verify, by being present and actively participating in this meeting, that what began in Brazil in 2019, in a meeting held between the associations Amtac (Mexico), Aneac (Brazil), Apetac (Per) and Argentina (AATTVAC), is taking shape, since it has been verified that they are working on the preparation of a series of documents and procedures that provide for the organization and functioning of said Committee. But what is more, it makes associations exist in other countries or if there are some who wanted to join this project, as is the case in Uruguay, Paraguay, Chile, Costa Rica or in Guatemala.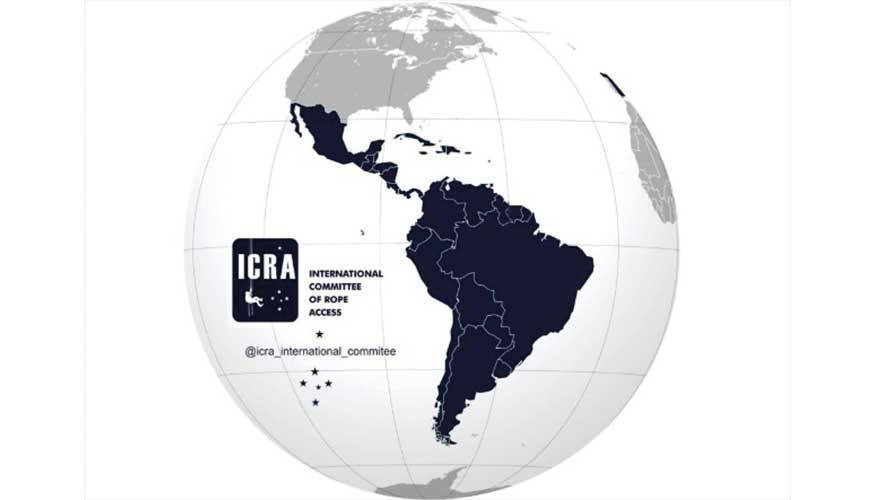 Related companies or entities
National Association of Rope Access Companies